Post Meetings
Weekly Meetings
All our meetings take place every Wednesday, at the Don Bidebach Regional Training Center, same place as the Little Tujunga Hotshots Fire Station.
12371 N. Little Tujunga Cyn. Rd.
San Fernando, CA 91342
Wednesday meetings are from 5:00pm - 8:30pm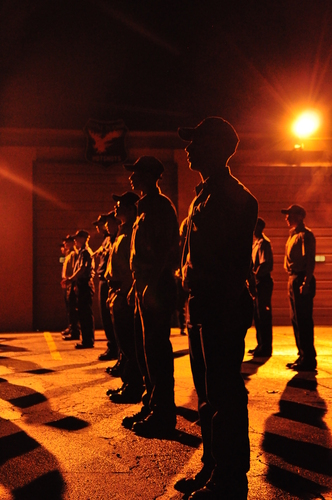 Agenda Items
CALENDER
APR 11....PT, Shelter Training
APR 18....PT, Line Construction
APR 25....PT, Tool Sharpening and Tool Handling
MAY 02....PT, S-211 Water Handling/ Pumps
MAY 09....PT, Continue with S-211
MAY 16....PT, ICS
MAY 23....PT, Continue with ICS
MAY 30....PT, Radio Communications
JUN 06....PT, HAZMAT Incidents
The 1st half of the meeting is Physical Training and the 2nd half is Classrom Training/ Field Exercise.
SATURDAY & SUNDAY EVENTS ( DATES & TIMES , to be announced)
STAFF RIDES/ TRAGEDY FIRE OVERVIEW
IMPROVE & MAINTAIN PT COURSE ( No Date Yet )
EXPLORER COMPETITIONS
CHAIN SAW CLASS, S-212
TRAIL MAINTENANCE
RECREATION PROJECTS
HIKE / RUN NEW TRAILS
2 DAY ASSIGN. OVERNIGHT (NO DATE YET)
GUEST APPEARANCES (NO DATE YET)
RIDE ALONG (IN WORKS)
Post 99 Explorers receive training that can not be obtained anywhere else!