Post Meetings
Weekly Meetings
All our meetings take place every Wednesday, at the Don Bidebach Regional Training Center, same place as the Little Tujunga Hotshots Fire Station.
12371 N. Little Tujunga Cyn. Rd.
San Fernando, CA 91342
Wednesday meetings are from 5:00pm - 8:00pm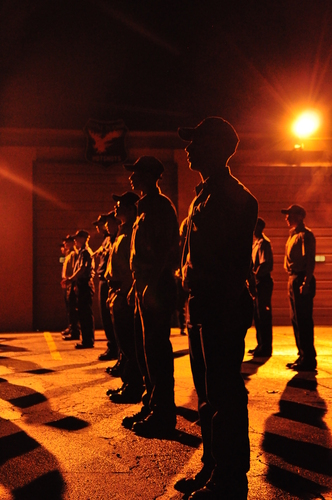 Agenda Items
CALENDER
NOV 01....PT, Cutting line with saws
NOV 08....PT, Cutting line with saws
NOV 16....PT, Trigger Points, Morning Briefings, AAR, Weather
NOV 22....PT, Aviation/ Phos-check
NOV 29....PT, Dozer
DEC 06....PT, Fire Investigation
DEC 13....PT, Ignition Devices
DEC 20....Station Clean Up, End of the year potluck
DEC 27....PT, Admin & Close out, Training suggestions
The 1st half of the meeting is Physical Training and the 2nd half is Classrom Training/ Field Exercise.
SATURDAY & SUNDAY EVENTS ( DATES & TIMES , to be announced)
STAFF RIDES/ TRAGEDY FIRE OVERVIEW
IMPROVE & MAINTAIN PT COURSE ( No Date Yet )
EXPLORER COMPETITIONS
CHAIN SAW CLASS, S-212
TRAIL MAINTENANCE
RECREATION PROJECTS
HIKE / RUN NEW TRAILS
2 DAY ASSIGN. OVERNIGHT (NO DATE YET)
GUEST APPEARANCES (NO DATE YET)
RIDE ALONG (IN WORKS)
January 6th 2018 ANF JOB FAIR/ Recruitment
Post 99 Explorers receive training that can not be obtained anywhere else!